Wednesday, September 29, 2010
5:04 PM | Posted by Kyle@918 Photo
|
Edit Post
Ok, wrapping up Cassie's shoot today.
There are always so many pictures I want to put on here, but I end up reminding myself that I'll run the risk of overwhelming you guys with too many pictures at once.  It should be noted though, if you want to see all of my favorites from every shoot, and not just the dozen or so I'll post on here, you can find them on Facebook.
If you've yet to check out 918 Photo on Facebook, check it out.  Aside from all of my favorite shots from each shoot, you'll find info on "special offers" 918 runs from time to time.  They'll be mentioned on here as well, but the Facebook page makes it so much easier to keep track of.  So if you've yet to find us over there, get to it!
It should also be noted that legally I have to say "find us on Facebook."  Or something to that effect.  And I can't directly link.  Facebook is odd like that.  As if I may direct someone to my Facebook page, and that person would somehow not notice they were at a Facebook page.  The "www.facebook.com/..." is sort of a dead giveaway.
Friday, September 10, 2010
5:16 PM | Posted by Kyle@918 Photo
|
Edit Post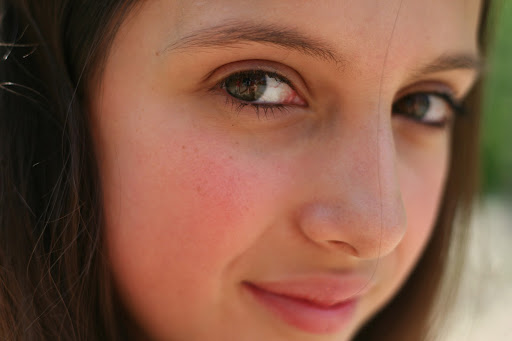 Some of you may have noticed, it's been a long time since this site has been updated.  Some of you would be right!
Over on Facebook, 918 Photo had been drawing a lot more interest, and this site suffered for it.  No more.  Two equal places to find all the 918 Photo info you want, and more!
So let's jump right back into the swing of things here.  This set was taken in late May.  Our subject is a young actress named Cassie.  Cassie shot one location, two outfits, and ended up creating some of my favorite pictures to date.
You'll notice I did a lot of extreme closeups with Cassie.  I am a huge fan of these shots and you'll see them pop up in almost every shoot of mine.  I appreciate how they cut through all the excess and beautifully display the face.  As a headshot or just a regular portrait, I'm a huge fan.
So here's a little more of Cassie's shoot for you to enjoy, after the jump.  There will be a number of shoots from the summer popping up in the coming weeks.  If you're interested in getting just about anything shot (save for weddings), let me know, 918 Photo is ready to go!